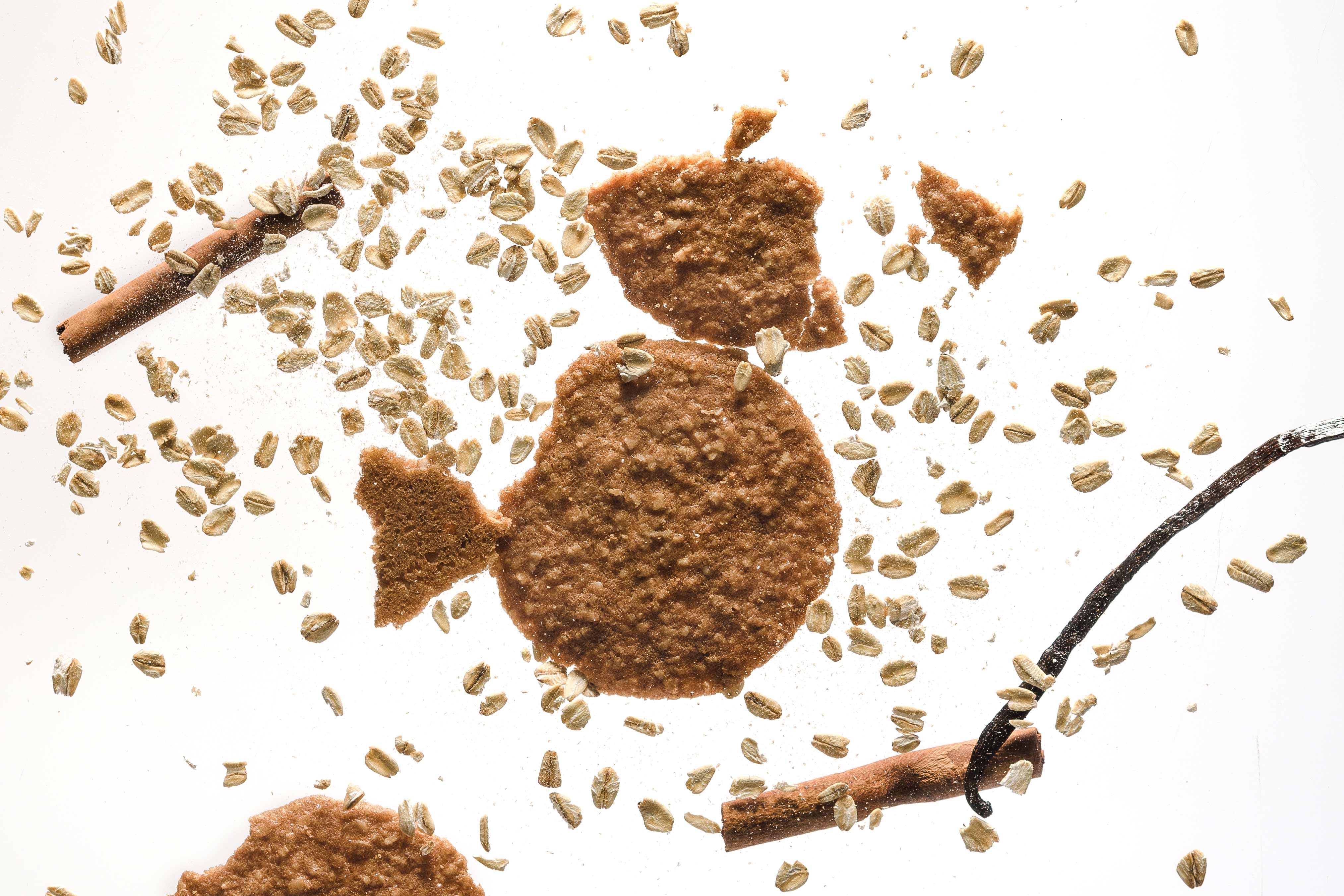 The Oatmeal Crisps
Our cookies are uniquely thin oatmeal treats with a delicate crisp at every bite. You just have to taste it. It will surprise you!
Auntie Elsie's Oatmeal Crisps is a delicious modern take on the classic oatmeal cookies. We handcraft our premium crisps in small batches, using only the highest quality, all-natural and organic ingredients that are as locally sourced as possible. Always made with love, and never any artificial flavors, colors or preservatives.
Customers may select from three flavor options in gift packs:
Original Oatmeal
A natural blend of simple, wholesome goodness, delivers a delicate buttery crisp that will leave you yearning for more.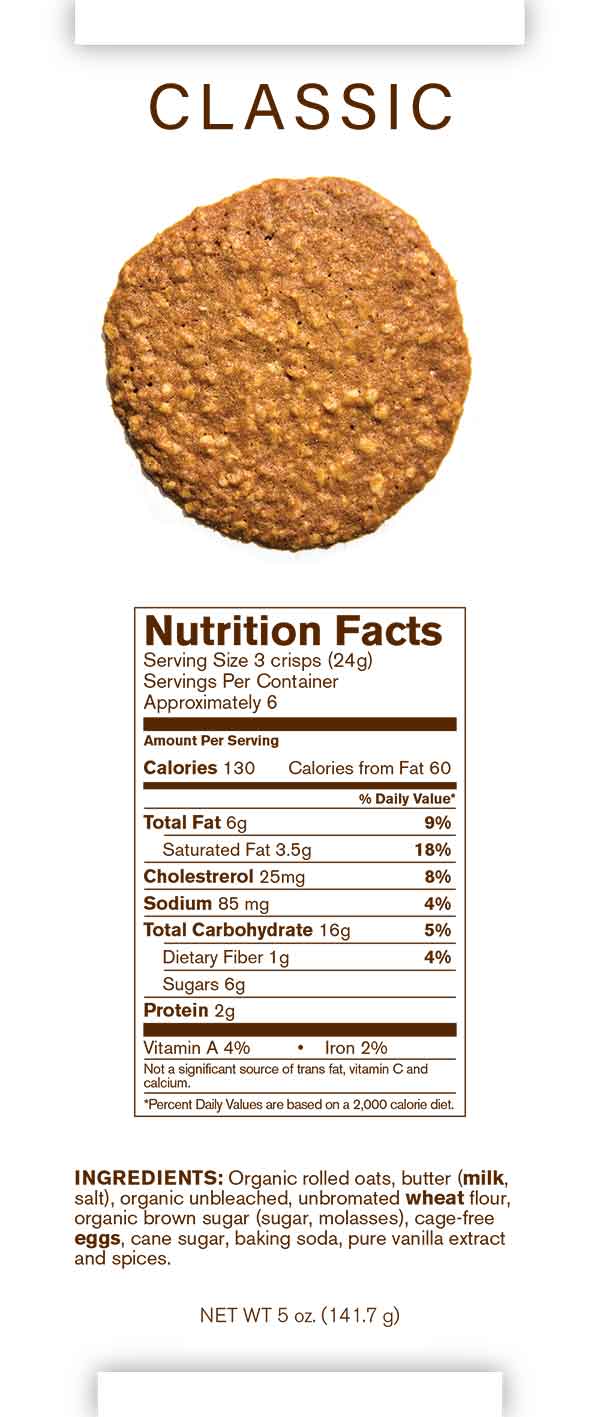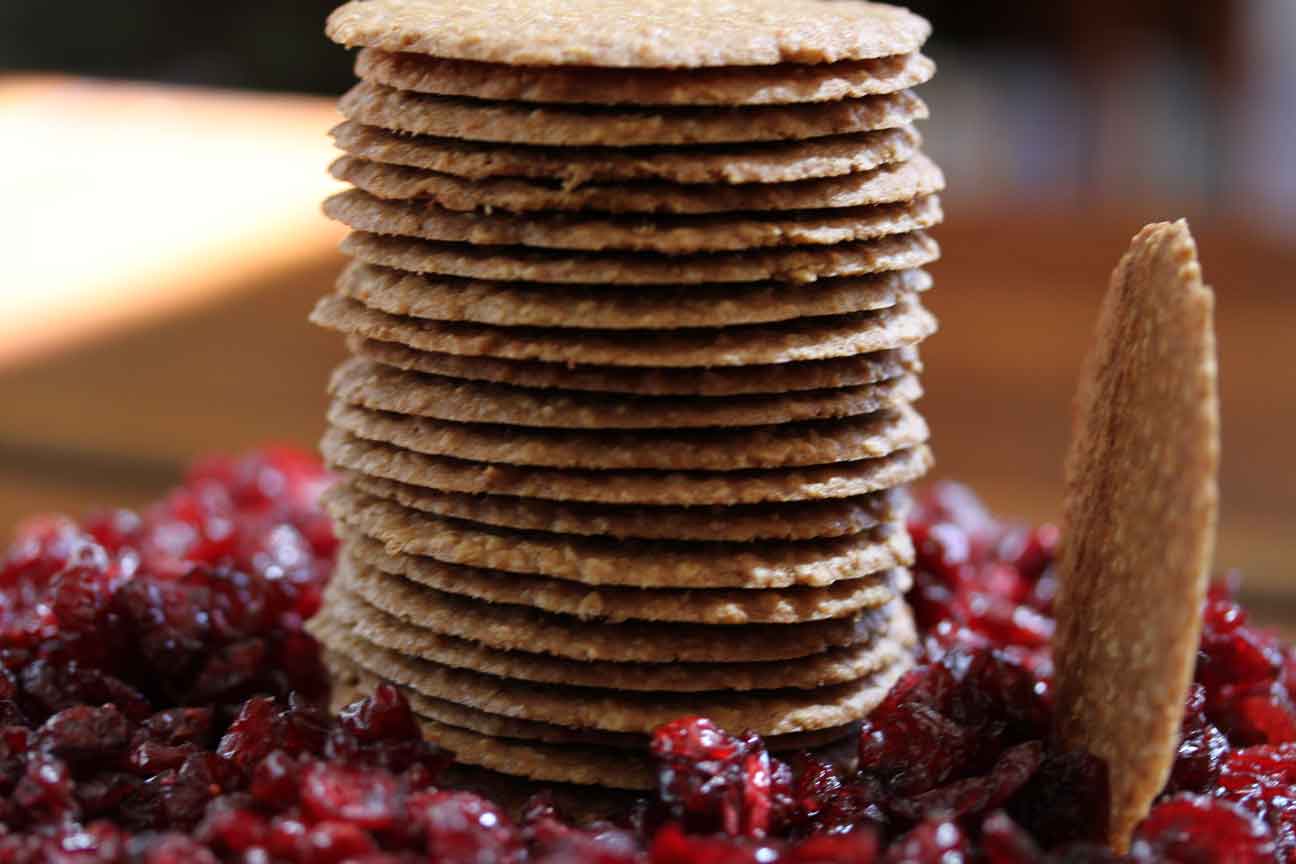 Cranberry Oatmeal
Can't go wrong with this duo of oatmeal goodness baked with sweet tarty cranberries, lending to it an extra crunch.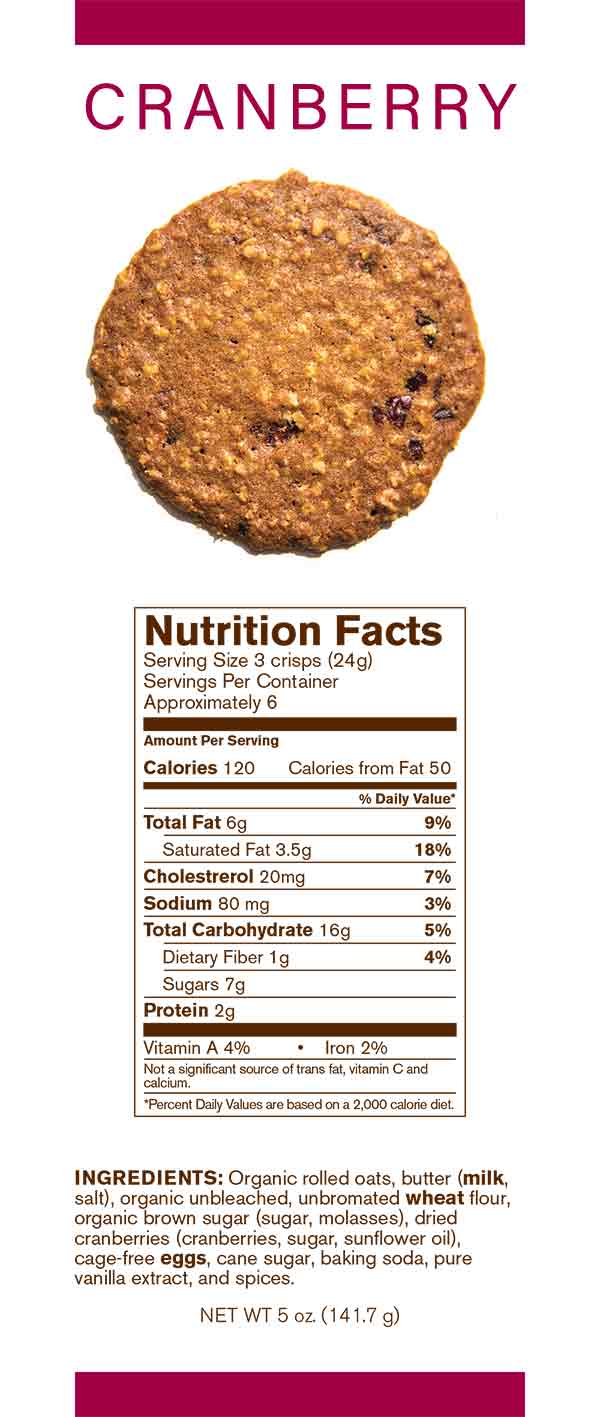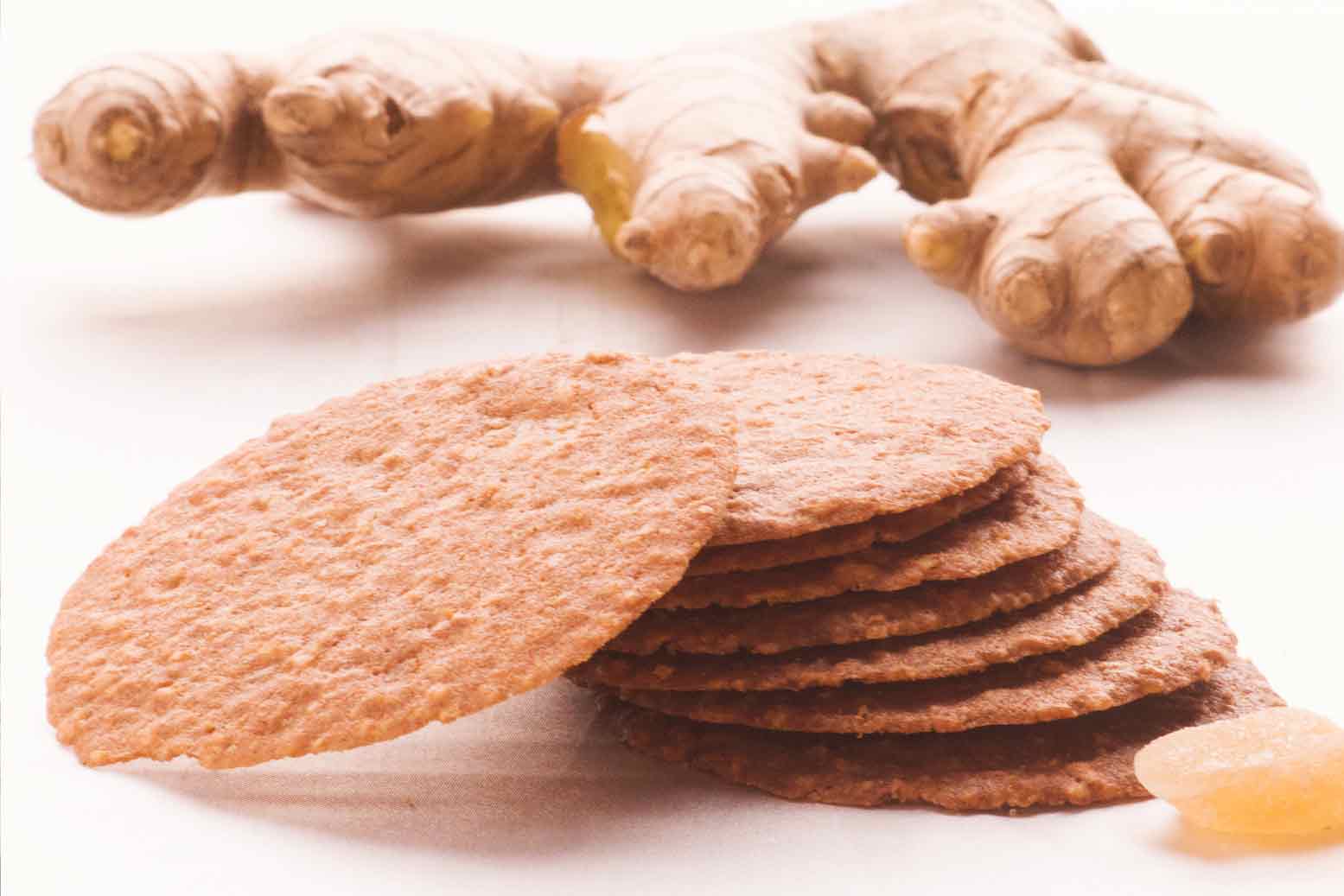 Ginger Oatmeal
Buttery Oatmeal Crisps laced with just the right amount of gingery bites to make your taste buds sing.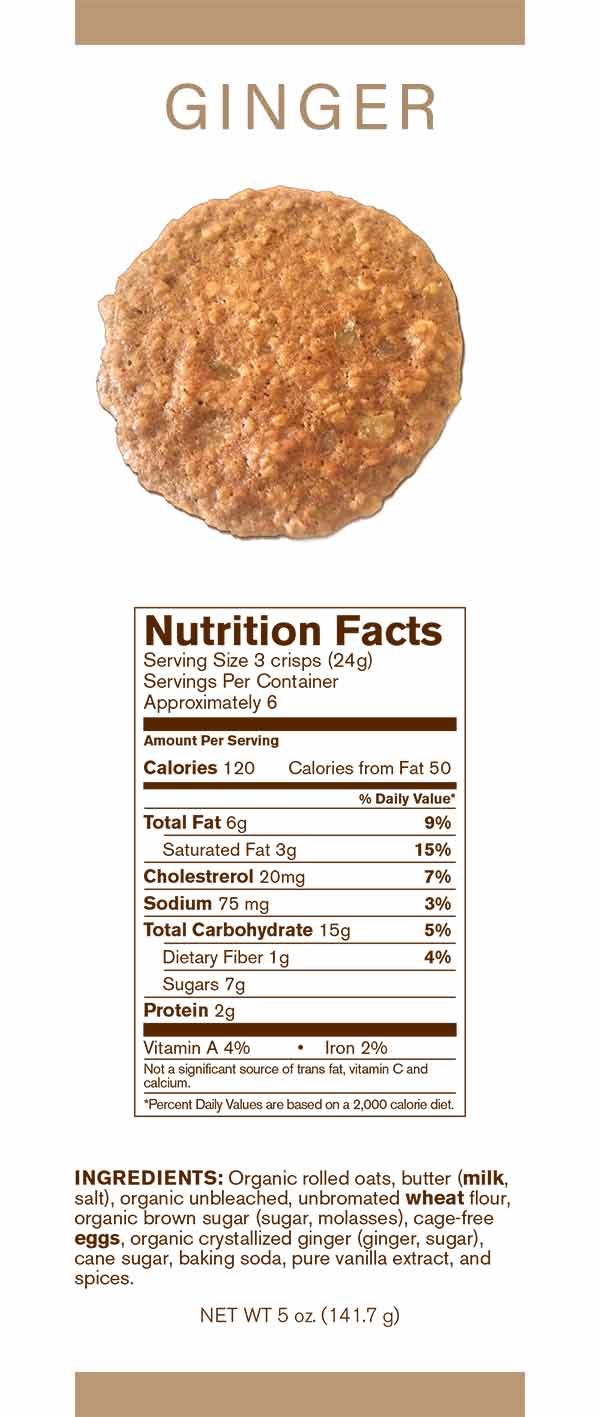 All Natural and Organic Ingredients: organic rolled oats, butter, organic brown sugar, cane sugar, organic unbleached wheat flour, organic crystallized ginger, dried cranberries, eggs, pure vanilla extract, baking soda, spices and Lots of Love!